Cambridge Chemistry Challenge (C3L6)
One of most prestigious Chemistry competition in the world
Hosted by the Department of Chemistry and St. Catherine's College, University of Cambridge
Highly recommended Super-curricular for high school students by University of Cambridge
Essential for the UK top universities' application, with over 10,000 students attending each year
UKChO (UK Chemistry Olympiad) is the continuation competition of C3L6
The outstanding candidates will be invited to the C3L6 Camp China
Over 60% winning rate
Date: Jun. 5, 2024(Wed.) 17:00-18:30 (90 min)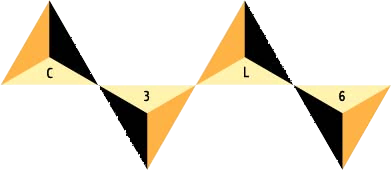 The Cambridge Chemistry Challenge (C3L6) is a global challenge for high school students co-sponsored by the
Department of Chemistry and St Catharine's College at the University of Cambridge. It is ofcially recommended by
the University of Cambridge as a high school academic program. C3L6 is a highly valued chemistry challenge for UK
high schools, with over 10,000 students participating each year, and is often used as a pre-test for the UKChO (UK
Chemistry Olympiad). It is aimed at high school students up to Year 11 and designed to extend chemistry knowledge
in a challenging but fun way.
C3L6 is based on A-level chemistry knowledge, but is more difcult than A-level and examines students' ability to apply
their A-level chemistry knowledge in a exible way. It is a highly rewarding challenge for students who want to explore
the eld of Chemistry further and its results are highly sought after by the world's leading universities. In the UK, the
C3L6 invites no more than 60 top students each year to a residential camp at the University of Cambridge. Designed
and taught by Cambridge professors, the camp aims to enhance the academic ability of young elites in Chemistry and
to encourage and help outstanding students to understand and choose to study at Cambridge in the future.
Language
English
Date
Jun. 5, 2024(Wed.) 17:00-18:30 (90min)
Format
Individual test
Type
90min, test papers consists of 2-3 general chemistry questions with a dozen related sub-questions
Difficulty
Relatively high level of difficulty. A-Level Chemistry knowledge required.
Location
Paper-based in partnering school
Awards
Roentgenium Award
Gold Award
Silver Award
Copper Award
Grading
All papers will be sent back to the University of Cambridge for assessment, with marks set by the University of Cambridge and results expected to be issued within 60 days of the examination
Fee
Includes the exam, proctor fee, grading,  past-papers, certificate (ASDAN doesn't provide any training)
Deadline
May 24, 2024
Noted:The ASDAN Scholarship is only available to Year 10, 11 and 12 students for participating ASDAN Extended Project Qualification(EPQ). EPQ is recommended by the G5 group and many leading universities as a competitive academic experience. Scholarships cannot be exchanged for cash. For further details see:http://www.seedasdan.org/epq/。
1. Can the students bring a calculator ?
Students can bring a basic calculator (without any equation editor and program functions).
2. Can the students bring a dictionary ?
The students can bring a printed version dictionary.
3. Refund policy
If, for some reason, the student is unable to attend after paying the fee, please contact us. If you apply before the registration deadline, 25% of the registration fee will be deducted as academic materials and service fees. If you apply after the registration deadline, no refund will be given.