Hosted by Australian Science Innovations (ASI)
A comprehensive Olympiad Exam covering a variety of science subjects
Improving students' ability to utilize overall knowledge
Open to students from Grade 7 to Grade 10
Bilingual exam
Date: Oct. 22, 2023 (Sunday) 9:20-11:30 (130 min)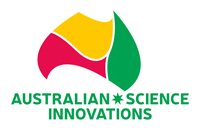 Junior Science Olympiad Exam (JSOE) is hosted by Australian Science Innovations (ASI) which is headquartered at the Australian National University. ASI is also the host of the Australian Physics, Chemistry and Biology Olympiad, through which ASI selects and trains the Australian national team to attend the international Olympiad competitions each year. JSOE is designed to build students' problem solving ability and critical thinking in such subjects as Biology, Physics, Chemistry and Earth & Environment Science.
Language
Chinese and English
Location
Paper-based in partnering school
Date
Oct. 22, 2023 (Sunday) 9:20-11:30 (130 min)
Format
Individual written test
Participants
Grade 7-10
Awards-Global Awards:
High Distinction
Distinction
Credit
(Awards based on Australian score lines.)
Fee
Including the exam, grading, proctor fee, past-papers, certificates, offline reference materials/ one-time online mock test,etc.
Registration deadline
Oct. 10, 2023
Performance Report/Award List
3000
RMB/std
High Distinction
Noted:The ASDAN Scholarship is only available to Year 10, 11 and 12 students for participating ASDAN Extended Project Qualification(EPQ). EPQ is recommended by the G5 group and many leading universities as a competitive academic experience. Scholarships cannot be exchanged for cash. For further details see:http://www.seedasdan.org/epq/。
1、CAN THE STUDENTS BRING A CALCULATOR?
Students can bring a basic calculator (without any equation editor and program functions).
2、CAN THE STUDENTS BRING A DICTIONARY?
The students can bring a printed version dictionary.
3、REFUND POLICY
If, for some reason, the student is unable to attend after paying the fee, please contact us. If you apply before the registration deadline, 25% of the registration fee will be deducted as academic materials and service fees. If you apply after the registration deadline, no refund will be given.
4、HOW TO CLAIM ASDAN STUDENT NUMBER?
Click here to view the claim